Captain Fred Walters (1855 - August 20, 1923), AKA "The Blue Man," suffered from a condition called argyria, caused by the ingestion of silver, which made his skin turn the color blue. Walters was born in England and was a captain in the British army. He was blue because of the medicine he was taking that contained silver. He later in his life started taking many of the pills to turn him as blue as possible, because he was getting money for showing himself in the Ringling Bros circus, he then got weak from too much medicine and died. An autopsy showed that his insides such as his heart and liver were just as blue as his skin. He was married and had a daughter.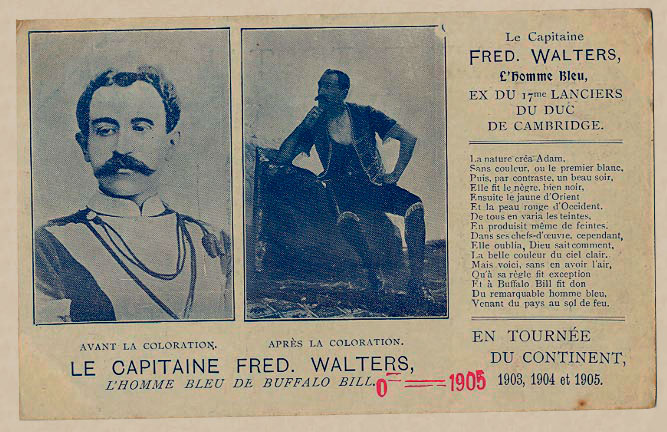 Community content is available under
CC-BY-SA
unless otherwise noted.